It might seem early, but now is the time to send gifts to ensure that they arrive before Christmas. Here is the perfect gift guide full of inspiring and affordable gifts for your missionary.
Send love from home to your favorite missionary and his or her companion with these adorable Christmas stockings. Get one for the home as well to keep your missionary a part of the festivities!
Designed especially for missionaries, this journal include pages to record personal history, line of authority, companions, special dates and more.
Quality men's ties with thick interlining that make for a good knot. Longer in length than standard ties so the back doesn't end up too short.
2018 calendar featuring the artwork of Del Parson. Includes a free 8x10 print.
The music on Called to Serve celebrates the zeal and memories of missionary work and has a wonderful selection of church hymns and music that inspires and lifts in ways that few collections of songs can.
Made to take everywhere, this beautifully crafted, chrome plated solid-brass oil vial is a convenient way to carry consecrated oil. This vial features a zinc alloy keychain and a leak-proof seal.
Keep your missionary's toes warm with these classy striped men's socks. Fits shoe sizes 7-12.
This bag has all the ideal features for missionary work. It has compartments for mission materials, personal items, and tablets, an internal phone pocket, and a mesh water bottle pocket.
Includes a brush, black and neutral shoe polish, and polish cloth packed in a tin.
Includes 12 3x4 prints from artist Yonsung Kim. Perfect portable artwork for your missionary to display or pass along to others.
This gold-plated tie bar is a perfect, simple accessory for elders.
Sister missionaries will love wearing this necklace! Comes with a 16"-18" adjustable chain.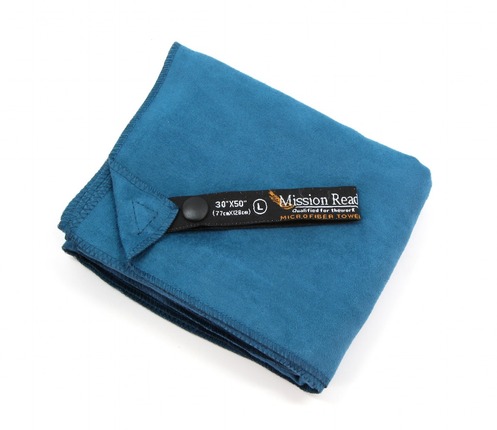 This towel is perfect for the space-limited missionary packing their bags! Each towel is full-sized (50"x30") yet folds up smaller than a paper-back book. These towels are super absorbent and fast-drying.
The belt that always fits! No more stretched-out holes or compromising on size—Mission Belts adjust every 1/4 inch for a perfect fit. These high-quality leather belts are less likely to crack than traditional belts.
This multi-color pencil is perfect for missionaries to use during personal scripture study time. The ease and flexibility of changing from one color to the next in a matter of seconds makes this an ideal tool for color coding your scriptures.
Make your mark on your scriptures with this marker set. Includes 10 colors.