Members of the Church first met Tom Christofferson when he wrote his first book, That We May Be One: A Gay Mormon's Perspective on Faith & Family. The book told the story of how the love of those around him, including his immediate family, brought him back to the gospel of Jesus Christ after spending two decades away from the Church. In his new book, A Better Heart, Christofferson explores Christlike love in greater depth. We are excited to announce that, as an homage to Valentine's Day, A Better Heart will be our LDS Living February Book Club pick!
Throughout all of scripture, a theme emerges: Jesus Christ is the medicine, He is the Living Water and the Bread of Life, He is the Good Shepherd, and through His love, He will heal our hearts.
A Better Heart is an incredible and insightful book on the power of charity and Christ's pure love, and it's full of scriptural, personal, and metaphorical examples of how God's love—and our love for him—can truly change our hearts.
What This Month Holds
• eBook giveaway on Monday, February 1st
• An easy-to-follow weekly reading schedule—just one section (4 chapters) per week!
• Weekly videos with insights and answers to your questions from the author, Tom Christofferson!
• Behind-the-scenes interviews with individuals who's stories are shared in the book
• An exclusive Book Club Q&A with Tom Christofferson at the end of February to discuss the book and its principles
About LDS Living Book Club
Each month we choose a new book to read together. Joining is easy! Simply follow @ldslivingbookclub on Instagram for reading reminders and details about our live Q&A with the author.
---
About the Book
In A Better Heart, Tom Christofferson blends scripture stories, personal experiences, quotes, metaphors, and commentary to show that, like a doctor treating patients for diseases of the heart, the Master Physician cares for us and will change our spiritual hearts to work in rhythm with His. As we understand the love Jesus Christ has for us and our love for Him, and as we study and seek His precious gift of charity, we begin the daily process toward a better heart. A Better Heart is available now at Deseret Book stores, DeseretBook.com and on the Deseret Bookshelf mobile app!
---
About the Author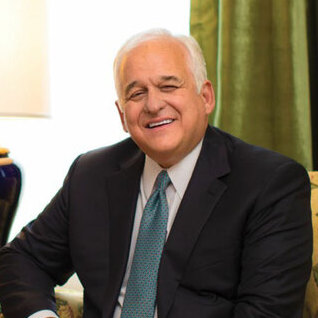 Tom Christofferson has spent his career in investment management and asset servicing, living in the United States and Europe. He has served as a director on corporate and nonprofit boards and was a founding board member of Encircle, a group providing resources to support LGBTQ individuals and their families in Provo, Utah. Tom is an active member of The Church of Jesus Christ of Latter-day Saints and serves as a Gospel Doctrine teacher in his Salt Lake City Ward.