Laie Hawaii Temple
Twin Falls Temple
San Diego California Temple
Nauvoo Illinois Temple
Salt Lake Temple
Albuquerque New Mexico Temple
Nauvoo Temple

Mesa Temple
Salt Lake City Temple
Rexburg Temple
Oquirrh Mountain Temple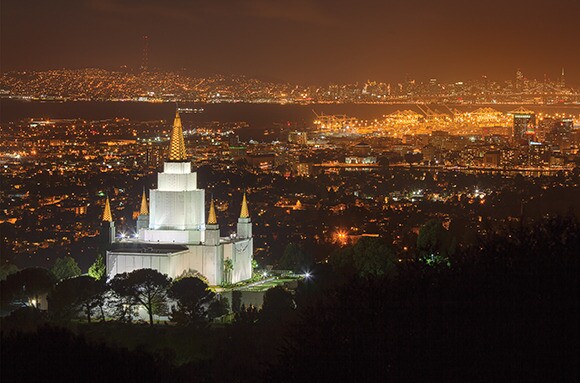 Oakland Temple
Newport Beach Temple
Bountiful Temple
Mount Timpanogos Temple
Find more breathtaking photos of temples around the world in Robert A. Boyd's new full-color art book, His Holy House. Available at Deseret Book.
You'll gain a new appreciation for the beauty and grandeur of the Lord's sacred temples with this stunning collection of images from LDS photographer, Robert A. Boyd. His Holy House features full-color photos that have been crafted with a professional artistic eye, reflecting the fine quality and exquisite detail with which the temples were built.
Enter our giveaway below for your chance to win a free copy of His Holy House (a $49.99 value).