Whether you're returning to the office and resuming your daily commute or planning a long road trip with your family, check out these great audiobooks available from Deseret Book—and listen to all of them for free when you start your 30-day trial of Deseret Bookshelf PLUS+.
by Sheri Dew | $19.99
What kind of life preparation does the Lord give the men He will one day call to be prophet? And what are the lessons to be learned from such a life?
Insights from a Prophet's Life offers a candid view of President Russell M. Nelson, the seventeenth President of The Church of Jesus Christ of Latter-day Saints, from childhood to the current day. More than a biography, this landmark volume invites readers to experience President Nelson's life through dozens of brief vignettes and hundreds of photographs. Each episode highlights an important lesson; taken together, they weave a captivating story of a man prepared in a unique way to lead the Church in our day.
---
by Elder Neil L. Andersen | $13.99
"As surely as the sun will rise tomorrow," Elder Neil L. Andersen promises, "the Savior's divine gifts of repentance and of forgiveness, offered in the beauty of His encompassing love, are certain for those who come unto Him with full purpose of heart."
In this book, Elder Andersen writes especially to those who are "awakening" unto God—those who are just beginning to discover or who seek the divine gifts and power of repentance and forgiveness in their lives. The Divine Gift of Forgiveness is organized in such a way that readers can choose the section or chapter that applies most to them and study it without having to have read from cover to cover. Leaders can similarly recommend specific chapters to those with whom they work. Filled with powerful doctrine along with stories and experiences, this book will help all readers become more devoted disciples of the Savior.
---
by Wendy Watson Nelson | $14.99
God speaks to His prophet on the earth today. And He will speak to you, too.
That is the powerful testimony of Sister Wendy W. Nelson, wife of President Russell M. Nelson, as she shares her personal witness of truths that will increase our capacity to receive and act on revelation from the heavens. In this volume, she offers a number of ideas for things we can do—and stop doing—in order to understand the Spirit's direction more clearly.
---
by Keith Erekson | $14.99
Did Joseph Smith really say that? Does the Church have that artifact? How accurate was that story told in Sunday School? Should I trust the information on this website? Can I draw closer to God by learning about history?
Real vs. Rumor explores Church history myths, rumors, and false quotes to demonstrate how to think effectively about the information that swirls around us in our day. Each chapter brims with illuminating examples from scripture, history, and popular culture. By thoughtfully combining study and faith, you will be strengthened as you deepen your discipleship, avoid deception, understand tough topics, and see the hand of God in history and in your own life.
---
by Camron Wright | $17.99
In September of 1940, during the Blitz in London, Audrey Stocking is blending in with other civilians who are trying to survive the nightly bombings, but she has a secret. She's not British; she's German and Jewish. Her fake passport and nearly perfect British accent allow her to blend into the city of London, and she works hard to help evacuate British children into the countryside. Audrey longs to reunite with her family in Germany, but her double-life, the bombings, and the watchful British Military Intelligence has forced her to stay put. And then there's the paralyzing nightmares and flashbacks—something from her past she can't quite remember.
Lieutenant Wesley Bowers is an American soldier training with Bomb Disposal Company 5, who meets Audrey when an air raid leaves an unexploded bomb on the floor of her flat. She is attractive, intelligent, and compassionate, and there's an immediate connection between them. As they open up to each other, sharing their innermost feelings, Wesley realizes Audrey is the one bright spot during the war's unending bleakness and the constant threat of death. But will he still feel the same if he discovers the secret she is hiding? Secrets even Audrey is unaware of?
In Times of Rain and War is a gripping and heartbreakingly beautiful story about the strength and resilience of the human heart and spirit, reminding us there is always hope in hard times.
---
by Elder David A. Bednar | $17.99
In this book, Elder David A. Bednar offers a compelling look at a pattern the Lord uses to bless His people: He works with us on an individual basis, one by one. Demonstrating that pattern as it occurs throughout the scriptures, in the lives of many Church leaders, and in his own ministry, Elder Bednar invites us to open our hearts to the Lord's love. He also teaches that by ministering as the Savior does, one by one, we can be more powerful instruments in His hands to accomplish His purposes.
From a "guided tour" through scriptural illustration to an array of touching personal accounts, this important new book offers hope and guidance for anyone who has ever wondered, "Do I matter to the Lord?"
---
by Tom Christofferson | $17.99
"'A happy gay Mormon.' That's the shorthand I often use to describe myself," writes Tom Christofferson. "Some of my gay friends—as well as some of the LDS friends—are a little surprised that I think it's possible to be a gay Mormon."
In That We May Be One, Tom Christofferson shares perspectives gained from his life's journey as a gay man who left The Church of Jesus Christ of Latter-day Saints and then returned to it. After having asked to be excommunicated from the faith he was raised in, Tom spent two decades in a loving relationship with a committed partner. But gradually, the love of family, friends, and strangers and the Spirit of the Lord worked on him until he found himself one night sitting in his car in front of the bishop's house...
This book is about the lessons Tom, his family, and his fellow Saints learned while trying to love as God loves. It is about the scope and strength of this circle of love and about how learning the truth of our relationship with God draws us to Him. For anyone who has wondered how to keep moving forward in the face of difficult decisions and feelings of ambiguity; for anyone who needs to better understand the redeeming power of our Savior, Jesus Christ; for anyone who seeks to love more fully; this book offers reassurance and testimony of God's love for all of His children.
---
by Dean Hughes | $24.99
When Brigham Young summons young Morgan Davis to his office and calls him to join other missionaries in settling the Muddy River Valley (what is now Nevada), Morgan can't imagine what lies in store. He has just two weeks to find a wife and gather enough belongings to help start a settlement.
As Morgan and his new bride, Angeline, travel the long trail south in a covered wagon, they fall in love and connect with the other Saints. But the desert location on the Muddy River soon becomes a physical and emotional test for all of them. Together they face difficult requests from Church leaders, multiple failed attempts to settle, deaths of loved ones, and then perhaps the ultimate challenge—polygamy.
---
by David Butler | $12.99
For the woman in the temple courtyard, He knelt close as Emmanuel; for David, He tenderly cared like a Shepherd; for Nathanael, He showed His strength as a King.
Jesus is given over a hundred unique names in scripture. Each one of them tells a story—a story about who He is, what He does, and how He shows up in our individual lives.
The name Redeemer comes from a Hebrew word that means someone who will rescue or save by any means. Some days that is as a sacrificing Lamb, and other days it is as a loyal Advocate.
Who Jesus was in the past—the Good Shepherd, the Mighty Jehovah, the Unfailing Deliverer—is who He still is today. As we learn about how He came into the lives of those in the scriptures, we begin to anticipate and see how He comes into our own stories.
---
by Brad Wilcox | $12.99
As members of the Church, we are often told to obey commandments because we are children of God or because we have been saved for the last days. But isn't everyone on earth right now a child of God who has been saved? What sets Latter-day Saints apart?
We have a birthright! We have been given much—temporally and spiritually. Now it is time for us to use what we have been given to make an eternal difference for people throughout the world—in other words, to gather Israel.
"Don't let the world change you," writes Brad Wilcox, "when you were born to change the world!"
---
by Dale Van Atta | $24.99
This fascinating biography tells the story from Bill Marriott's first job in his family's restaurants to his monumental decisions in building a hotel empire. It is the remarkable story of a man who had the vision to create a multi-billion-dollar business, who understands the power of giving through substantial philanthropic work, and who lives the creed that hard work will pay off but success is never final.


---
by Emily and Erik Orton | $21.99
A New York City family's remarkable story of how they gave up their urban life, packed up their family of seven, and braved the difficult conditions of the Atlantic Ocean as they sailed 5,000 miles from New York to and around the Caribbean.
Working the night shift as a temp in a high-rise cubicle, Erik Orton knew something had to change. He felt the responsibility of providing for his wife and their five children—the youngest with Down syndrome—but craved a life that offered more than just surviving.
---
BONUS: Podcasts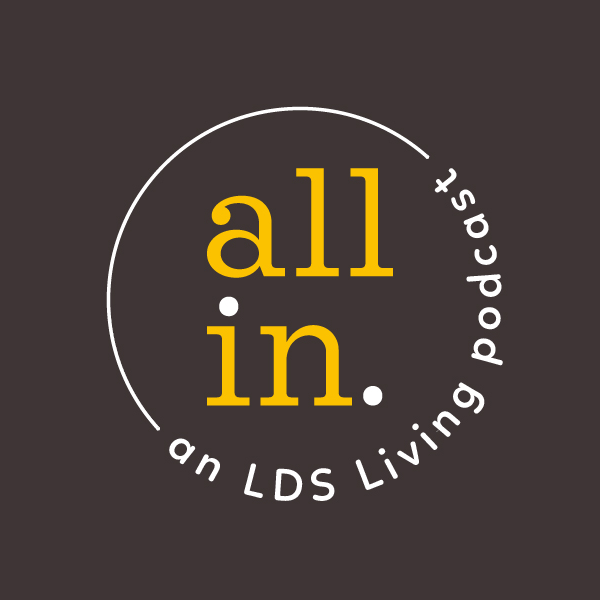 What does it mean to be "all in" the Gospel of Jesus Christ in the latter days? The answers might surprise you. All In is a podcast from LDS Living where we explore this question with the help of Latter-day Saints who are striving to live their faith every day—just like you.
---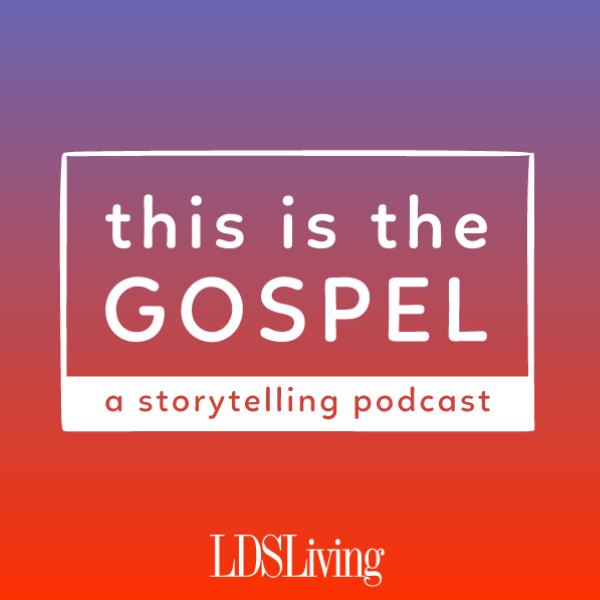 The stories we tell matter. They can build our faith, help us empathize with others, demonstrate the true power of God in our lives, and help lead us to Christ. This Is the Gospel, an LDS Living storytelling podcast hosted by KaRyn Lay, collects and shares personal stories that illustrate the challenges and triumphs of living in the latter days.
---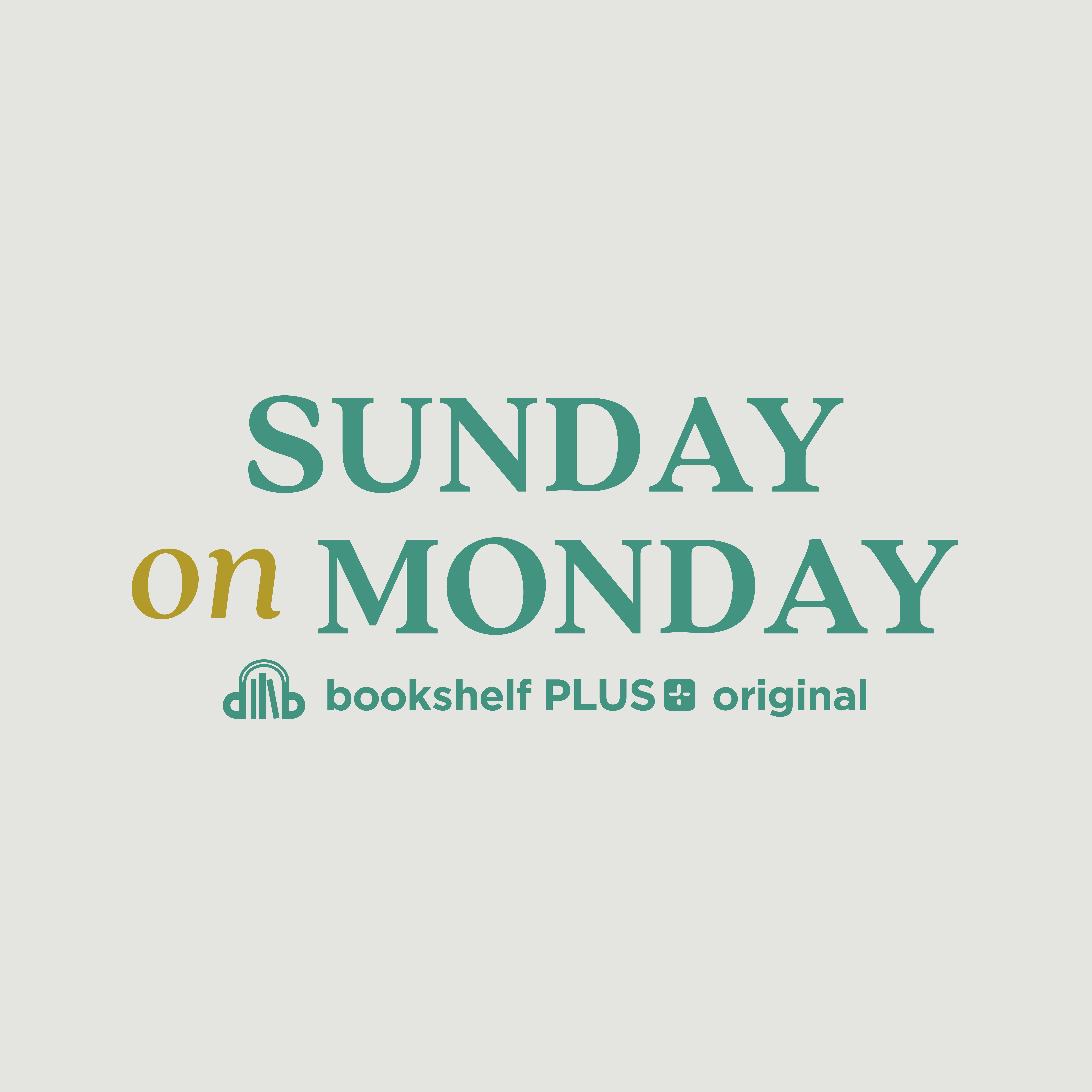 Join host Tammy Uzelac Hall and friends for the Sunday on Monday study group, a weekly Come, Follow Me focused podcast where we dig into the scriptures together to find and share the hidden treasures of the gospel of Jesus Christ. Listen to the weekly study groups all at once or follow our guided daily segments to spread your study throughout the week. However you use it, Sunday on Monday will complement your personal study with real application of the scriptures, real stories, and real laughter.
The Sunday on Monday study group is a Deseret Bookshelf PLUS+ original presented by LDS Living. You can access the full study group discussion through the Bookshelf app—and if you aren't yet subscribed to Bookshelf PLUS+, you can try it free for 30 days by going to deseretbook.com/sundayonmonday. So grab your scriptures, and let's dig in!