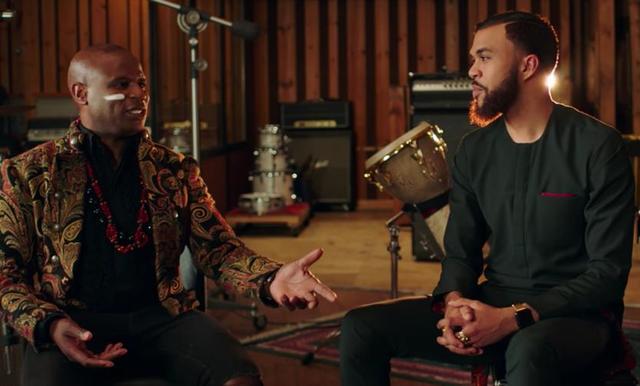 You wouldn't think singing the cover song for Pepsi's new YouTube channel would be a spiritual experience. But for Alex Boye, his faith played a large role in this incredible experience.
"We need him in NYC in two days," were the words I heard on a very unexpected phone call from MTV in September. Alex was asked to reinterpret rising star Jidenna's latest song in connection with Pepsi's new YouTube channel, and to have it done in a week. I was panicking. Alex was jumping up and down. He had three major concerts that week, and we needed the paychecks. We were blindsided.
But these are the situations where Alex flies! He reminded me of Nephi when he said he was "led by the Spirit, not knowing beforehand the things which [he] should do." And just like that, my African Nephite was on a flight to New York about to sing a song he had never heard, blindfolded.
With next to no time to prepare a cover song, let alone even listen to the original, Alex prayed like crazy on the flight. When Alex arrived at the studio, he was called in to film an interview and was immediately hounded with questions — how would he reinterpret the song, what his ideas for the music video would be, who his influencers were, what instruments he would use, and most importantly, when it would be finished.
Lead image from Deseret News.
---
For more music by Alex Boye, check out his Christmas CD, My Christmas Wish, or his exciting recent release, Africanized.