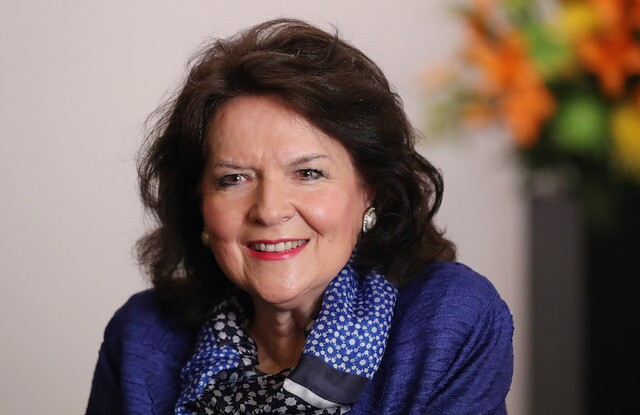 When the clock struck midnight on New Year's Eve this past year, my family celebrated in typical fashion with Chinese food, watching the ball drop in Times Square on television, and tromping around in the snow while banging pots and pans outside, despite the frigid temperature. The year 2020 promised to be a good one. Not only was it a nice, even number, but it brought in a new decade, and new hope in addition to a new year.
I don't need to remind you of the things that have happened since—it feels commonplace now to speak of the pandemic and its unforeseen outcomes, the political unrest, and natural disasters. Each of us have, in many ways, been trying to hold on to something to hope for since then, for some glimmer that the new year will make good on the promises it held for us eight months ago.
► You may also like: 4 things I've learned about spiritual survival in the last 4 months
As I've been through my own ups and downs this year, one concept in particular has been weighing on my mind—and that is time, and what we are doing with it. This topic struck me especially during the pandemic while reading Sister Wendy W. Nelson's book, The Heavens Are Open. In it, she gives advice that is not specifically designed to address the pandemic, but which seems well suited for the year 2020:
"Perhaps . . . when we find ourselves thinking, 'Oh, here we go again,' or 'Didn't we just do this?' or 'Same old, same old,' all embedded with a sigh of resignation, we need to wake up. Shake things up."
I love Sister Nelson's call to "shake things up." But is it really possible to do so when it seems that each day is repetitive, our social interactions limited, and there are fewer events to attend and places to go? Sister Nelson answers that question, which many of us likely have, with one of her own, asking us to instead "shake things up" by considering our own personal lives in the process:
"Have you ever had a wake-up call that helped you see that you could have made a better life choice?"
I would argue that 2020 has been a wake-up call in multiple ways. For me personally, it has taught me to value health, work, family, and friends. It has reinforced the value of journaling, attending church, partaking of the sacrament, and never taking the House of the Lord for granted. And at the very least, I believe 2020 has been a wake-up call of how to live more gratefully and more fully. But have we used this wake-up call to see where we could have made better life choices in our past? And are we valuing the time we have been given now as much as we could?
► You may also like: Feel like you should be journaling during this historic time but don't know where to start? 16 creative prompts to help
The scriptures remind us that time is indeed a gift from God. In Mosiah 2:21, King Benjamin reminds us that the Lord "has created you from the beginning, and is preserving you from day to day, by lending you breath, that you may live and move and do according to your own will, and even supporting you from one moment to another."
Petroleum geologist Thomas H. Morris, PhD, cited this scripture in his BYU devotional address, "Time: A Precious Commodity; a Finite Resource." Afterward, he asked the powerful question: "If my time is given to me from one moment to another, even from breath to breath, what will I do with it?"
Sometimes, it may seem like we are waiting for our current trials to end so we can move on with our lives as we did before. I, too, hope solutions will be found and normalcy returned as much as anyone. But as Elder Jeffrey R. Holland reminded BYU students in his address "For Times of Trouble," some things simply take time. Meanwhile, as we make the most of the time given to us, we can take heart in knowing that our burdens will eventually pass. Elder Holland said:
"Does the wilderness stretch before you in a never-ending sequence of semesters? Read Moses again. Calculate the burden of fighting with the pharaohs and then a forty-year assignment in Sinai. Some tasks take time. Accept that. But as the scripture says, 'They come to pass.' They do end. We will cross over Jordan eventually. Others have proven it."
He then goes on to quote Henry David Thoreau:
"Love your life, poor as it is. . . . The setting sun is reflected from the windows of the almshouse as brightly as from the rich man's abode." [Walden (1854), 18, "Conclusion"]
Now, the words of the great American writer may not be true for all of us in the literal sense. But perhaps your life has felt poor lately. Perhaps things felt greener on the other side before the pandemic happened and so much loss ensued. However, the sentiment to "love your life" is one that resonates with me as we are only given one to love—that being the case, might we enjoy the lush foliage available in our own backyard, rather than lamenting the pastures we haven't yet explored?
Perhaps, then, this is not a time to wish for days that seem to be long gone. Rather, maybe this is our time to do, as Elder Dieter F. Uchtdorf said, "what needs to be done," and focus on what matters most.
"As we turn to our Heavenly Father and seek His wisdom regarding the things that matter most, we learn over and over again the importance of four key relationships: with our God, with our families, with our fellowman, and with ourselves. As we evaluate our own lives with a willing mind, we will see where we have drifted from the more excellent way. The eyes of our understanding will be opened, and we will recognize what needs to be done to purify our heart and refocus our life."
Our time is precious. Not only is it precious, but we are commanded to use it well and not to "idle away [our] time" (Doctrine and Covenants 60:13). As I have pondered this in my life, it has made me ask myself if I could be using my time better, if there are more things I could accomplish, and if there are more ways I could refocus my life on my relationship with God, myself, and those I love most.
Sister Nelson spoke of wake-up calls in her own life:
Wake up, Wendy, to what is really important. Wake up to the weightier matters. Wake up to not leaving those weightier matters undone. Wake up to the fact that you can do the weightier matters and still have time for those other things that you need and want to do.
As we wake up to what is really important and seek to find things to "change, adapt, adjust, amend, repent, recalibrate, revamp, reform, revise, [and] reboot" in our lives, Sister Nelson says, a powerful promise is in store for us.
"Our focus matters to the Lord," she writes. "It matters because our lives are a stewardship, and each day counts. As we heed our own personal wake-up calls and stop neglecting the 'weightier matters,' we will experience the joy of having the heavens open to us, allowing us to receive counsel to guide our lives."
In this time when there seems to be so little direction, having the heavens open to us is a promise that seems worth having. I hope each of us can follow the Spirit to heed our own wake-up calls in life, whatever they may be, and determine what the Lord wants us to focus on. If we do, perhaps when the next year rolls around, or when we look back years down the road, 2020 will not be a year that was simply a blur, but a time when we took matters into our own hands and grew closer to becoming the person that God ultimately wishes for us to be.
---
God speaks to His prophet on the earth today. And He will speak to you, too. That is the powerful testimony of Sister Wendy W. Nelson, wife of President Russell M. Nelson, as she shares her personal witness of truths that will increase our capacity to receive and act on revelation from the heavens. In this volume, she offers a number of ideas for things we can do—and stop doing—in order to understand the Spirit's direction more clearly. "All I have witnessed, all I have experienced tells me that our Father wants to communicate with each one of His children and will do so commensurate with our desire and earnest seeking," writes Sister Nelson. This remarkable book will help readers learn how to open that door.
Featured image by Jeffrey D. Allred, Deseret News