With a million things to pack before your missionary leaves, don't forget these 20 essentials they must have before hitting the mission field—and even once they are there! Many missions have Facebook groups where you can ask mission-specific questions about what to bring, but these items will generally be useful for any full-time missionary.
Some missionaries may choose to take an older set of scriptures with familiar markings, but a fresh set of scriptures can become a treasured missionary memento. Bound with a beautiful simulated leather cover, this book is sure to last the entire two years or 18-months.
With at least two hours of dedicated study a day, missionaries are always finding something new in the scriptures. Make sure your missionary has scripture markers so he or she can save find them again.
Missionaries study from Preach My Gospel every day and it's helpful to have this mini version to reference when you're on the go. This smaller version is great for keeping with you, especially if you set weekly goals or conduct companion inventory outside of your apartment.
This sturdy bag was designed with missionaries in mind. It's the perfect size and has all the necessary pockets and compartments. It also comes with a waterproof cover.
Not only is this bag stylish, it comes loaded with pockets and compartments every sister missionary will find useful.
A missionary can never have too many journals! This particular missionary journal is just smaller than a set of scriptures, so it's a great size to keep in your bag to record impressions that come outside of your personal study time.
Ensure that even the smallest details are documented with this missionary memories journal. Guided questions will help you record memories from the day you received your call to your day-to-day service.
A CTR ring will not only help missionaries to choose the right while they are away from home, it may even become a conversation starter with someone curious about what the 3 letters stand for.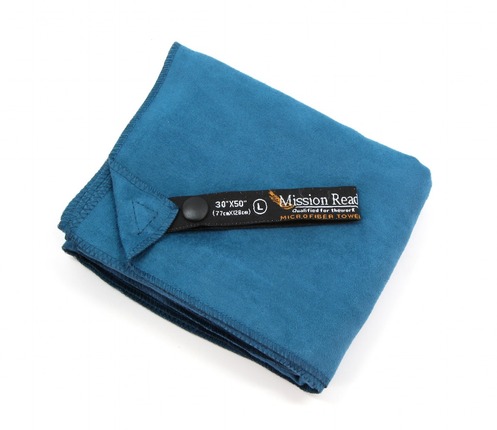 This towel is perfect for the space-limited missionary packing their bags! Though it is a full-size towel, it folds down to the size of a book. It's super absorbent and fast-drying, making it an ideal choice for missionaries.
This shoe shine kit will help missionaries stay looking sharp. Includes a brush, black and neutral shoe polish, and polish cloth packed in a tin.
Made to take everywhere, this beautifully crafted, chrome plated solid-brass oil vial is a convenient way to carry consecrated oil.
Though rules regarding music vary from mission to mission, the Mormon Tabernacle Choir tends to be a safe bet no matter where you're serving. This collection brings together four top-selling albums that are sure to provide inspiration to hasten the work.
No more stretched-out holes or compromising on size! Mission Belts adjust every 1/4 inch for a perfect fit. These high-quality leather belts are less likely to crack than traditional belts.
This compact sewing kit is portable and well organized. The kit contains scissors, tweezers, thread, buttons, needle threader, needles, and safety pins in a small see-through case.
This battery operated alarm clock is perfect for missionaries who are moving or going on overnight splits frequently. The clock is a 3" cube, making it perfect for missionaries trying to conserve space in their suitcases.
Ultra compact for travel, this universal travel adapter works in over 150 countries.
Since you fill in the dates, milestones, goals, and special events like baptisms, birthdays, and transfers to match individual mission service, this beautiful calendar is never out of date and will serve as a lasting memento of missionary service.
Missionary apartments typically aren't decorated as warmly was home, but a small picture of Christ can bring just the comfort a missionary needs. This small picture is easy to pack and move and serves as a reminder that Christ always has his hand outstretched.
This hidden wallet attaches safely to a belt loop. Containing 3 pockets, this wallet keeps important belonging secure.