You may have noticed an influx in facial hair recently. In case you didn't know, November is also known as "No Shave November" and "Movember." These nicknames and efforts help raise awareness for men's health throughout the month.
As you can imagine with BYU ranking as the number one most sober university for 18 straight years by the Princeton Review, the folks who attend the university are in full support of men's health.
This month, many graduate students at BYU decided to showcase their facial hair in support of the cause, while still maintaining honor code standards.
Here are 13 bios of those brave enough to bear the 'stache in November.
Student: Matthew Nielson
Current graduate degree: Human Development, School of Family Life
Hometown: Nephi, Utah
What led you to graduate school? I became interested in this field to become a therapist, but after a few summers doing therapy with troubled teens, I decided to stay in an academic context.
Why did you choose BYU? The faculty in the Human Development program are wonderfully involved and supremely productive; it provided an excellent place for me to jump-start my academic career while learning more about the field and potential PhD programs. And, of course, such a benefit to be able to discuss human development in the greater context of spiritual development and a religious perspective.
Something interesting about you: I'm really into grandma/grandpa lifestyle choices right now. My kitchen houses a flock of ceramic geese and a tweed jacket with elbow patches is the crown of my wardrobe.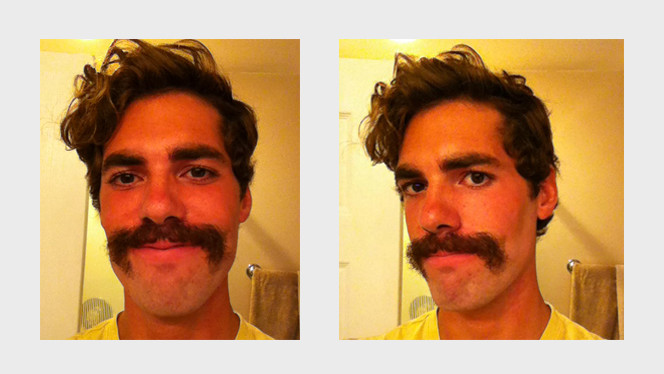 Matthew Neilson | Turns out that city boys in New York pay a ton of money to graft hair from their heads onto their faces to keep up with those whom nature endowed with true greatness.
Student: Samuel Buck
Current graduate degree: Master of Information Systems Management
Hometown: Conyers, Georgia
What led you to graduate school? I wanted to gain more education in my field of study.
Why did you choose BYU? I have blue blood and enjoy being around others who have my standards.
Something interesting about you: I'm an Asian that can grow facial hair.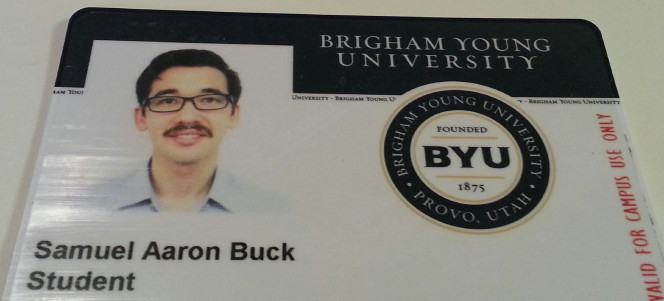 Samuel Buck | I grew my mustache just for my BYU card. One day I will grow a Fu Manchu!
Student: Zann Anderson
Current graduate degree: Computer Science
Hometown: Logan, Utah
What led you to graduate school? I was bored of normal developer jobs and decided I wanted to go in a more research-oriented direction. I wanted to do awesome things with computers.
Why did you choose BYU? BYU is an amazing school and has a great CS department. Also, I was an employee at the time.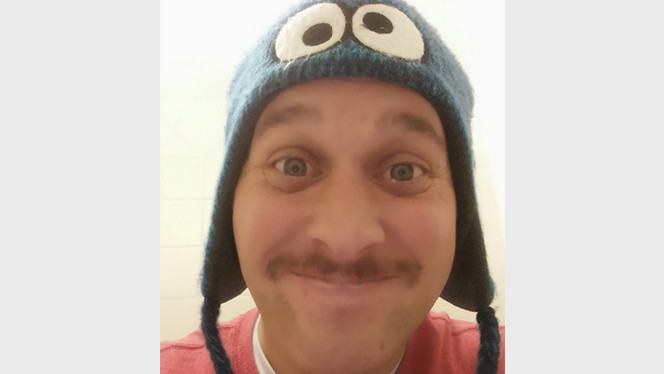 Zann Anderson.
Images from Deseret News.