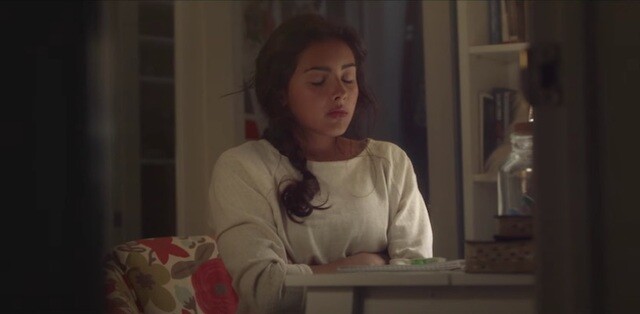 On Friday, November 20, President Russell M. Nelson delivered a special video message of hope and healing that resonated with viewers around the world. In the prophet's message—which he received inspiration for in the middle of the night—President Nelson spoke about the pandemic, societal issues, and where healing from these challenges can come:
The current worldwide pandemic has been of great concern to me. As a man of science, I appreciate the critical need to prevent the spread of infection. I also honor the devoted service of healthcare professionals and grieve for the many whose lives have been upended by COVD-19. As a man of faith, however, I view the current pandemic as only one of many ills that plague our world, including hate, civil unrest, racism, violence, dishonesty, and lack of civility. Skilled scientists and researchers are laboring diligently to develop and distribute a vaccine against the coronavirus. But there is no medication or operation that can fix the many spiritual woes and maladies that we face. There is, however, a remedy. One that may seem surprising because it flies in the face of our natural intuitions. Nevertheless, its effects have been validated by scientists as well as men and women of faith. I'm referring to the healing power of gratitude.
The video, which has currently been viewed over 856,000 times across the Church's social media platforms, made a deep impression on those who viewed it. Thousands expressed why the prophet's words had special meaning for them, while also commenting on the Church's YouTube, Instagram, and Facebook pages about what they were grateful for. This often included the gospel, family, prayer, and the gift of having a living prophet on the earth today. Many people also accepted the prophet's invitation to turn their social media into a gratitude journal for the next seven days and to "unite in thanking God through daily prayer."
See a compilation of comments from these social channels and watch President Nelson's message below.
Editor's note: Responses have been edited for clarity.
► You may also like: 8 powerful quotes from President Nelson's message of hope and healing
President Russell M. Nelson on the Healing Power of Gratitude​
Jennifer Child Mund: We are so thankful for you, President Nelson and we love [you]! Thank you for your message of gratitude and healing! Most of all, [thank you] for your beautiful prayer of gratitude and for your example! Our sweet little two-year-old Jackson stopped to fold his arms and listen to your heartfelt prayer! You are in our prayers and we love you!
Douglas Smith: As an eye doctor, I am blessed to look into many patients' eyes on a daily basis.
They say that the eyes are the windows to the soul. As I look at President Nelson's eyes, I see kindness, love, warmth, and a radiating spirit and soul. President Nelson truly represents the Savior of the World, even Jesus Christ, who is our exemplar of faith, hope, and charity. May we all follow the Master and His living prophet who points us to Him who has shown us the way to live and to come back to Heaven from whence we came.
crazyboymom3: I'm not an active member and this is exactly what I needed today! Thank you for the message of hope, healing, and gratitude ❤
Duane Davis: So, so grateful for a living prophet to guide us in this great time in the history of mankind. I, too, have lost my sweetheart as well as [two] daughters. Oh, how sweet and beautiful are the tender mercies of our Heavenly Father. He offered His Only Begotten Son for all of us!
Audrianna Anderson: I'm currently watching this from my hospital room, having both covid and pneumonia. I needed this so badly as my daughter and husband are still at home. I wish I didn't have to be physically alone, but it is reassuring that there are those who love us and pray for us all over the world. Thank you, President Nelson.
alberto.guinand: While not religious, I certainly agree with this man's message. This is what religions should do—foster gratitude and well-being among communities. Cheers.
Ronda Osburn: I don't know that I have seen President Nelson pray before. What a wonderful experience to participate in. I appreciate this humble and godly man and his faith in the Lord. I plan to share my gratitude.
S Maxwell: I have never felt so calm. I literally stopped my bike, got off, and prayed with the prophet.
Angelabaeraka: So comforting to watch as I sit alone in the hospital the day after major surgery to remove my bone cancer. ❤❤
MaiThyme S: All morning, the hymn in my head was, "Where Can I Turn for Peace?" The moment I saw and heard our beloved President Nelson's voice I felt at peace. This is a message I needed to hear! Now the hymn in my head is "Count Your Blessings!" The more we share, the better our world attitude and our hearts will be lifted as well! Love you, Pres. Nelson. ❤️❤️❤️
Shauna Hatch: I so needed to hear this. My 18-year-old daughter passed away unexpectedly last month following a surgery, and the pain has been unbearable at times. As I listened to President Nelson prescribe gratitude and prayer, I felt the truth of his words. My Facebook post on gratitude is already posted! Thank you, President Nelson!
Colette Oldham: What a beautiful message of hope and peace! I love the #GiveThanks invitation and the promise it holds! Thank you, President Nelson, for your comforting prayer on the world's behalf! We love you and thank you and your family and those with whom you serve for your charity, the pure love of Christ!
P8riot 77: This message was absolutely, completely, and totally what I needed to hear today. With so many different problems and challenges in the world today, it is SO important that we remember to count the blessings in our lives and try our best to be a blessing in the lives of people around us.
Matayah cree: I'm not . . . a Latter-day Saint but I am religious, and my best friend's family is a part of the Latter-day Saint community, and my best friend's mom sent this to me and I love it! Thank you!
Chakell Herbert: It doesn't matter what he says, within like two seconds of hearing his voice, I always start crying. 🤦🏻‍♀️😭😂🥰 Thank you for sharing this message from God today, President Nelson. I am so grateful to have you as a living prophet and for this much needed invitation. I'm not even mad that I didn't put on my waterproof mascara today. 😂💕
Porter T. Dansie: This played on the TV at the BYUStore where I work, and the sheer power of it caused everyone to stop shopping and watch. We love you, President Nelson.
Colby Stoker: It is no coincidence that the Lord's prophets and Apostles know exactly what to say and when to say it to make the world, [to help] us as individuals feel better and [be] more at peace. This is such a simple yet powerful message that all of us, as God's children should hear and take to heart. Just like the brother of Jared and the crossing of the great ocean for 344 days in their ships, the promise land was ahead of them, they just didn't know when. Today, our "promise land," our joy, [and] our hope is ahead of us too. We may not be able to see it, but with faith, hope, love and patience we will get there!
Featured image: The Church of Jesus Christ of Latter-day Saints YouTube screenshot