The Cordoba Argentina temple became the 145th operating temple this weekend after being dedicated in three sessions by President Dieter F. Uchtdorf.
But beyond President Uchtdorf's connection to the temple as the one to dedicate it to the Lord, two other apostles have unique connections to the Argentinian Saints:
Accompanying President Uchtdorf to the new temple's dedication, Elder Christofferson reminisced on his many fond memories of the area. "There are so many wonderful memories for me here—time with companions and time with the mission president and his family," he told the Church News. "Still, it's hard to imagine what a transformation has happened."
He added, "I remember knocking on the doors of families just five or six blocks from here."
In a Mormon Newsroom article, he said, "It's almost surreal. Something beyond my fondest imaginations that we [the Church] would be here dedicating a temple, some 50 years, more or less, from my mission service time. It's a great blessing, a miracle, really."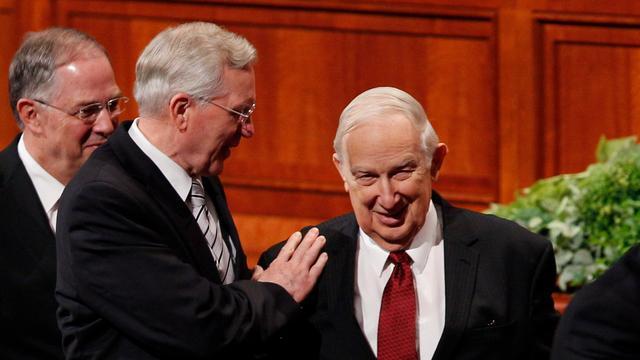 Elder Scott served in Argentina as a mission president—to a young Elder Christofferson. Geographically, the new temple site borders the same grounds where the mission home Elder Scott served as president in once stood. (A new mission home stands there today.)
Though Elder Scott was unable to attend the dedication in person due to his recent health issues, speaking of the temple dedication ceremony, President Uchtdorf told Church News, "It felt like Elder Scott was here."