Forty years. . .
That's how long the children of Israel wandered in the wilderness and how long it took to build the Salt Lake Temple. It's also how long Val Chadwick Bagley has been drawing cartoons for the New Era magazine!
March 2018 marks the 40-year anniversary of Val's first published cartoon in the LDS youth publication. Since then, he has produced approximately 500 various cartoons that reflect the "peculiar people" culture of being a member of the church. His themes of dating, home teaching, scouting, speaking in church, pioneers, activities, girls camp, events from the scriptures (especially the Book of Mormon and Noah's Ark), missionary life, and many others have captured the unique lifestyle of LDS living.
Although most of the other contributing cartoonists to the New Era use the advantage of a computer, Val is "old school," still drawing his cartoons by hand and coloring them with his hundreds of markers. He feels that gives his cartoons an "organic and spontaneous" look that is missing with computer generated artwork (plus, he doesn't know how to use a computer!).
Check out these 40 hilarious cartoons to celebrate Bagley's 40 years of laughs.
---
Lengthen your stride and lighten your load with Val Chadwick Bagley's hilarious 24-month full-color missionary calendar. Check out deseretbook.com for more fun Bagley games, puzzles, comics, and books.
---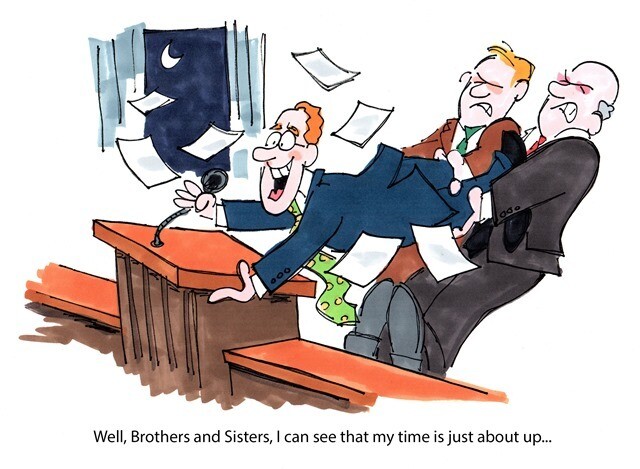 ---
If you're fishing for some good family fun, you'll be hooked by Val Chadwick Bagley's Book of Mormon Go Fish! Val's colorful characters and playful style breathe a whole new life into these classic family games: Go Fish, Old Maid, Crazy 8s, and Matching Games.
---
---
Let the search begin for more than 800 fun things to find in these delightful scenes highlighting stories from the Golden Plates! In this surprising adventure, you'll find slithering snakes, shy sheep, brilliant birds, laughable lizards, and dozens more comical characters and objects hiding in scene after colorful scene depicting favorite Book of Mormon stories. Kids love searching these fun picture puzzles, and as they are entertained, they also sharpen their observation and concentration skills. So pack your bags, or maybe just your Church bag, for a grand Book of Mormon excursion.
---

---
With crossword puzzles, dot-to-dots, word scrambles, and more, I Am a Child of God: A Coloring and Activity Book will teach children about their individual worth in a fun and engaging way. Now available at deseretbook.com.