The beautiful thing about art is that it can speak to people no matter their language or nationality. And Christus statues are definitely powerful examples of the way art can unite people no matter where they come from.
From Brazil to France and Vietnam to the depths of the Mediterranean Sea, Christus statues have served as powerful reminders to millions of the love Christ has for us and His great atoning sacrifice on our behalf.
► You'll also like: Have You Seen This 30,000-Piece Lego Statue of the Christus?
Here are 20 stunning pictures of such Christus statues from around the world that help remind us where our focus should always be—on the Savior.
Christo Redentor (Christ the Redeemer): Rio de Janeiro, Brazil
El Cristo de la Misericordia (The Christ of Mercy): San Juan del Sur, Nicaragua
Paris France Temple Christus: Paris, France
Image from ChurchofJesusChrist.org

Cristo Rey (Christ the King): Cerro del Cubilete, Mexico
The Christ of the Abyss: Mediterranean Sea off the coast of San Fruttuoso, Italy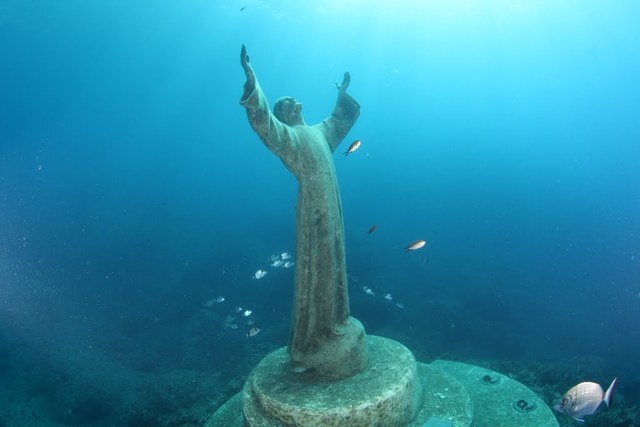 Christ of Vung Tau: Vung Tau city, Vietnam

Cristo-Rei (Christ the King): Lisbon, Portugal
Cristo Redentore di Maratea (Jesus Christ the Redeemer of Maratea): Maratea, Italy
Image a screenshot fromYouTube
Image a screenshot from YouTube
Temple Square Christus: Salt Lake City, Utah
Image from ChurchofJesusChrist.org
Cristo del Sagrado Corazón (Christ of the Sacred Heart): El Morro, Mexico
Pomnik Chrystusa Król (Christ the King): Świebodzin, western Poland
Rome Italy Temple Visitors' Center Christus: Rome, Italy
Lead images from ldsmag.com, www.kuriositas.com, and endthread.com
---
Get 50% off this beautiful Christus statue for a limited time!
This awe-inspiring cultured marble Christus statue depicts Jesus Christ just as the scriptures describe Him, beckoning to us with open arms in a most pleasant manner as if saying: "Come unto me."