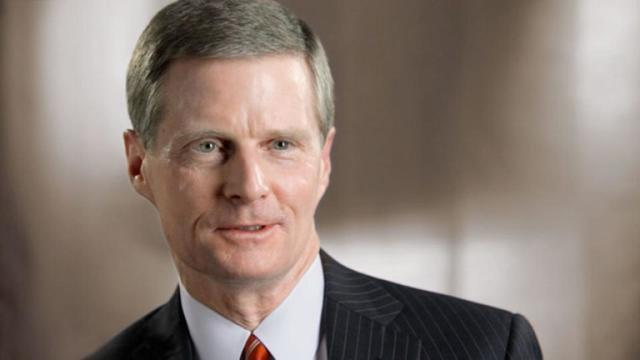 "We may not see angels, hear heavenly voices, or receive overwhelming spiritual impressions. We frequently may press forward hoping and praying—but without absolute assurance—that we are acting in accordance with God's will. But as we honor our covenants and keep the commandments, we can walk with confidence that God will guide our steps," Elder Bednar taught.
Receiving, recognizing and responding to revelations from God are spiritual gifts for which Latter-day Saints should yearn and appropriately seek, said Elder David A. Bednar of the Quorum of the Twelve during the 2018 Mission Leadership Seminar on June 26.
"The spirit of revelation is real and operates in our individual lives and in the Savior's restored Church," said Elder Bednar, focusing on Doctrine and Covenants 8:2-3 and addressing the topic, "The Spirit of Revelation in the Work."
Defined most simply, revelation is communication from God to His children on the earth and is one of the great blessings associated with the gift and constant companionship of the Holy Ghost, taught Elder Bednar.
"God uses a variety of patterns to convey His revelations to His sons and daughters, such as thoughts to the mind and feelings to the heart, dreams, visions, conversations with heavenly messengers and inspiration," he said. "Some revelations are received immediately and intensely; some are recognized gradually and subtly."
Elder Bednar described five interrelated lessons he has learned about how the spirit of revelation operates in the work of the Lord.
Read the full story by clicking the link below
Lead image from Mormon Channel
---
Learn more from Elder Bednar in his most recent book, One by One.
In this book, Elder David A. Bednar offers a compelling look at a pattern the Lord uses to bless His people: He works with us on an individual basis, one by one. Demonstrating that pattern as it occurs throughout the scriptures, in the lives of many Church leaders, and in his own ministry, Elder Bednar invites us to open our hearts to the Lord's love. He also teaches that by ministering as the Savior does, one by one, we can be more powerful instruments in His hands to accomplish His purposes.
From a "guided tour" through scriptural illustration to an array of touching personal accounts, this important new book offers hope and guidance for anyone who has ever wondered, "Do I matter to the Lord?"
---