The Church's Granite Mountain Records Vault is one of the most protected and high-security places in the world, up there with places like Fort Knox and Area 51.
► You'll also like: Church's Vaults Join Area 51 on List of 'World's Most Protected Sites'
Containing tunnels veining the granite underneath the mountains of Little Cottonwood Canyon, the vault is no longer open to public tours. What does the Church house inside this impressive network of underground storage? The world's largest collection of genealogical records and important Church history materials. It just goes to show how much our Church values family history!
While the contents of the vault are not a secret (in fact, the Church has plans to digitalize all of the documents in upcoming years, according to Elder Renlund), the vaults have been closed to public tours to help protect the records contained there, some of which are well over a century old.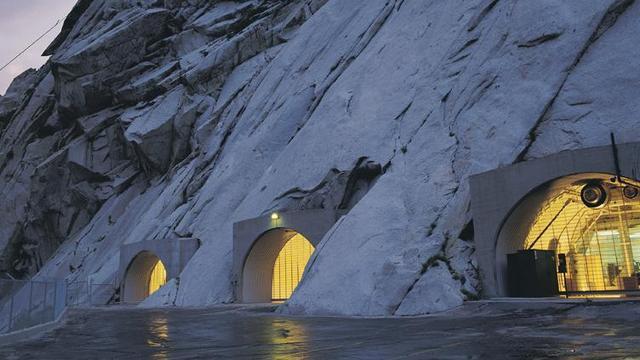 According to Mormon Newsroom, "The vault safeguards more than 3.5 billion images on microfilm, microfiche, and digital media. Currently, the Church is in the process of digitizing the microfilms and making those digital records available through the FamilySearch.org website."
That's why Elder Renlund's latest visit to the granite tunnels is so enlightening for Latter-day Saints. It gives us a glimpse into the importance of these Church records and how the Church vaults work.
Along with Elder Quentin L. Cook, Elder Renlund serves as an adviser to the Church History Department. Recently, he and Sister Renlund visited the vaults to inspect remodeling upgrades and participate in a ribbon-cutting ceremony.
Read his latest Facebook post detailing the visit!
Part of my service as an Apostle includes being an adviser to the Church History Department with Elder Quentin L Cook,... Posted by Dale G. Renlund on Wednesday, January 6, 2016
https://www.facebook.com/DaleGRenlund/posts/1667263583550484:0