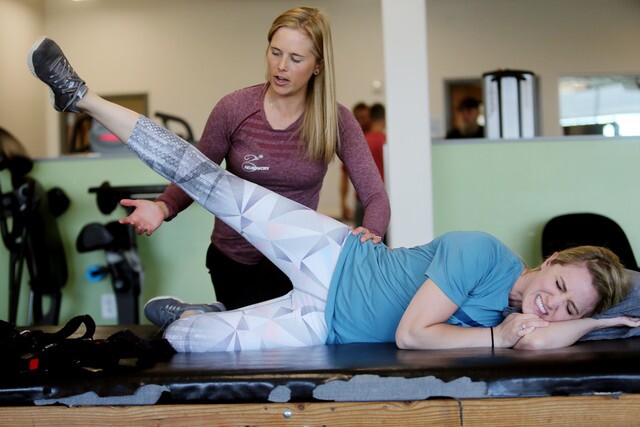 Kendal Levine knows exactly what she's going to say to the man who nearly killed her almost five years ago.
"I want to thank him," the 25-year-old Vineyard resident said.
"If it wasn't for him hitting me that day, I wouldn't be able to continue my missionary work the way I have. I don't want him to feel bad about it, because greater things have come of it."
That man fell asleep at the wheel on Sept. 5, 2014, and careened into Levine, who at the time was serving a mission for The Church of Jesus Christ of Latter-day Saints in Sydney, Australia.
The young missionary was knocked 30 feet and pinned underneath the man's Chrysler 300. She was not breathing until a bystander was able to jack up the car and pull her out.
Lead image of Kendal Levine grimacing as she works with physical therapist Marissa Moran at Neuroworx on Thursday, April 25, 2019, in Sandy. Image by Scott G. Winterton, Deseret News.