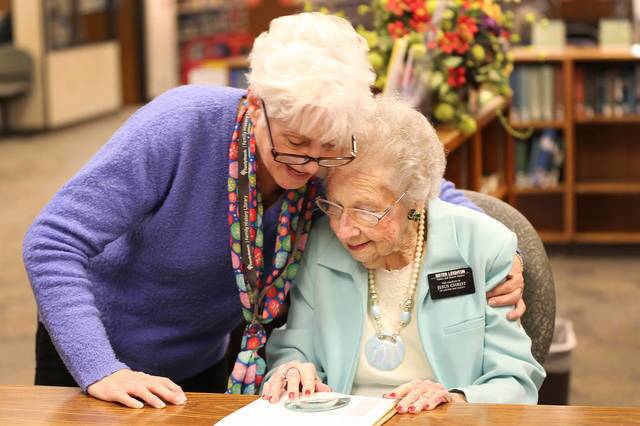 At 99 years old, there aren't a lot of things Nellie Leighton hasn't seen or experienced.
Born Feb. 18, 1919, in Provo, Utah, she grew up in a small home with no plumbing, partial electricity and a large coal-burning stove for heat. Her teenage years were marked by the Great Depression and her early years of marriage and motherhood were similarly colored by the effects of World War II. In the 1950s and 60s, following the trend of many women, she joined the workforce when she took a job selling Tupperware. And, in 1999, a little over a year into her time serving as a senior missionary at the Family History Library at Temple Square in Salt Lake City, Utah, Leighton was shot in the head by an intruder who claimed the lives of two others.
By all who know her, Leighton is described as a kind, joyful, service-oriented, slightly stubborn, spiritual and strong woman. And when asked what is most important to her, Leighton doesn't hesitate in her answer.
"I just want to serve my Heavenly Father," she says smiling.
Story by Aubrey Eyre, lead image by Jeffrey D. Allred, Deseret News.