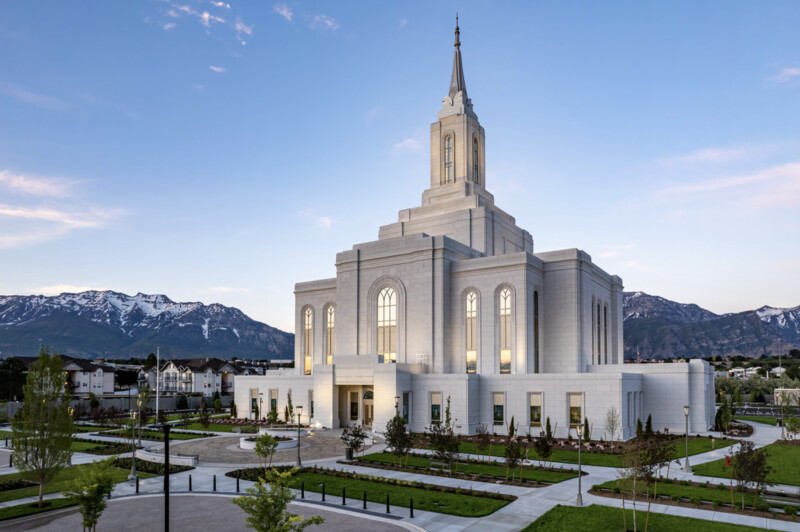 Reservations are now available online to tour the newly built Orem Utah Temple during the public open house, via reservations.churchofjesuschrist.org.
The public open house is from Friday, Oct. 27, through Saturday, Dec. 16, excluding Sundays and Thanksgiving Day. Reservations, which are recommended and available online, are from 10 a.m. to 8 p.m.
The free tour begins with a short video overview, followed by a walking tour through the temple. Comfortable shoes and modest dress are recommended, and the temple is wheelchair accessible. Guests are asked to park in one of the designated off-site locations and shuttles will be available to take visitors to the temple. The tours for the Orem Utah Temple are expected to take about 40 minutes.
After a temple of The Church of Jesus Christ of Latter-day Saints is built or has undergone an extensive renovation, it is opened for public tours prior to being dedicated or rededicated. After the dedication or rededication, Church members with temple recommends can enter to perform sacred ordinances.
► You may also like: Which Latter-day Saint temples don't have an angel Moroni statue?
You can read this entire story on Church News.