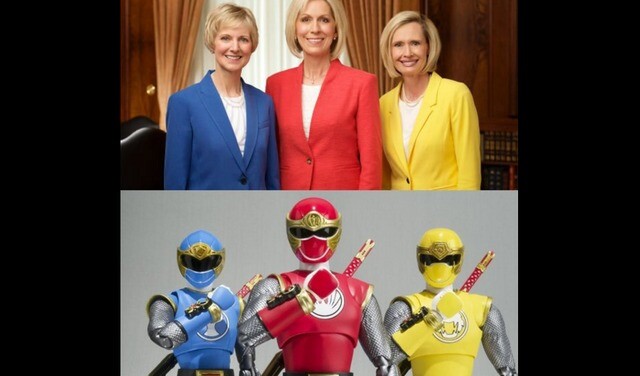 In case you haven't heard, the First Presidency announced a new Primary general presidency during the Saturday afternoon session of the 186th annual general conference.
Sisters Joy D. Jones, Jean B. Bingham, and Bonnie H. Cordon will take the place of Sisters Rosemary M. Wixom, Cheryl A. Esplin, and Mary R. Durham as the new Primary general presidency.
During general conference weekend, many people complimented these new leaders for wearing primary colors in their photo announcing their new positions.
But attention to this picture didn't stop there. Soon, a new post appeared, showing how these women resemble the beloved heroes from my childhood, the Power Rangers.
While this Tweet in and of itself had the makings to go viral, the most unexpected and priceless part of this story is how the Primary general presidency responded to it.
It looks like we might have a few Power Ranger lovers among the women leaders of the Church!