BYU's female a capella singing group Noteworthy just released a new music video of the song "What Child Is This," and a special addition to their arrangement is going to give you goosebumps.
The video's title may be "What Child Is This," but the message encompasses more than the Christ child: beautiful melodies and lyrics from "Ave Maria" make this a song about both mother and child. It's a combination that feels natural and makes for a tender listening experience as listeners' minds are turned both to the Savior and His earthly mother.
The video was filmed at the Church's Goshen set where the Book of Mormon videos and episodes of "The Chosen" have been filmed previously, which beautifully and more accurately illustrates what what the scene may have looked like the night Christ was born.
► You may also like: How the hit television series 'The Chosen' ended up being filmed on the Church's Goshen film set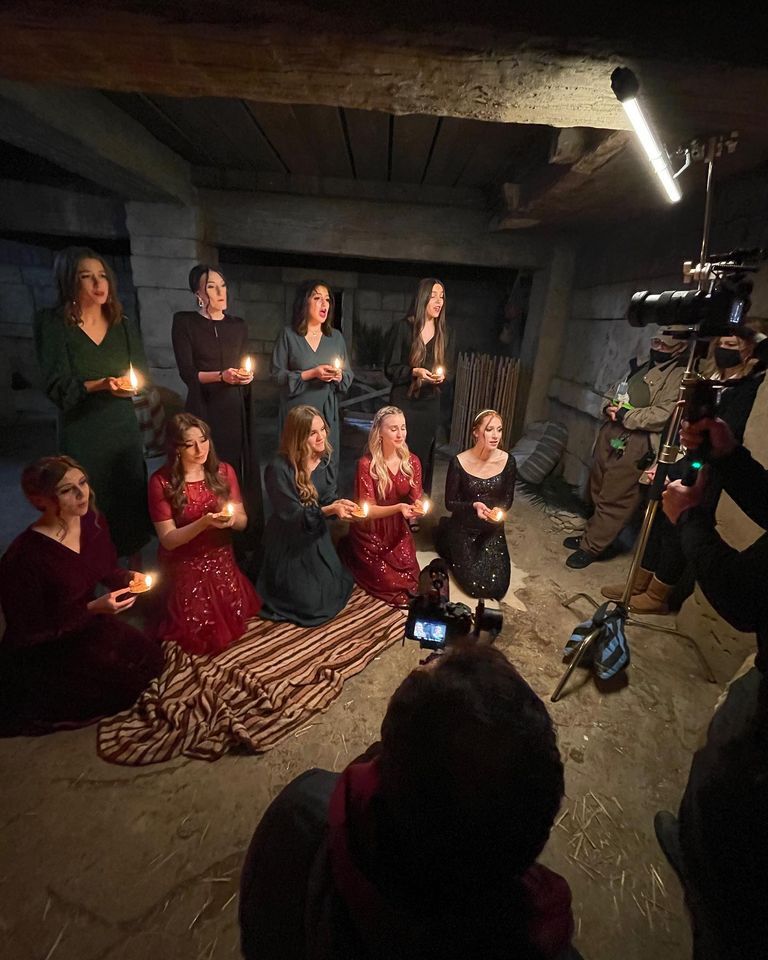 The video has received positive feedback since it was posted on YouTube on December 2.
"I love the whole vibe of this video!" Janene Wawro commented. "[It's] serene, beautiful, peaceful and respectful of this incredible moment in time celebrating our Savior's birth."
And John Chisum added, "All I can say is WOW! I love this arrangement and the blending of all of your voices was amazing. That made me tear up and it spoke to me. Wonderful performance, ladies!!!"
Find more music videos from BYU Noteworthy on their YouTube channel.
▶You may also like: Get your tissues out—New Piano Guys music video showcases dads and daughters performing together