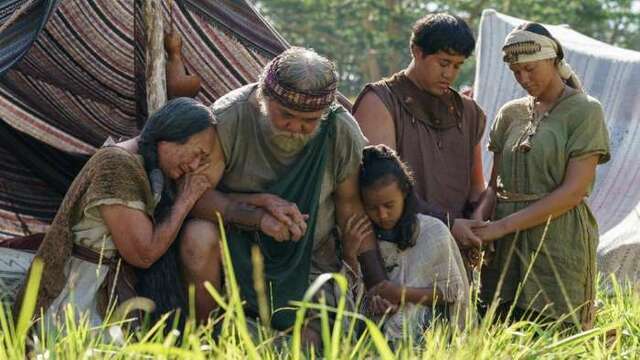 If you're anything like me, even though you know how the Book of Mormon stories turn out, you probably felt a little bit like Season 2 of the Book of Mormon videos ended with a cliffhanger as you wondered which beloved scripture stories were going to be turned into film next. Well, start your countdown calendar, because Season 3 is just around the corner and we're about to find out!
Beginning March 13 and recurring every Friday except for conference weekend and Easter weekend, new Book of Mormon videos covering the 221 pages of Mosiah through Alma will be released in the following order:
March 13: King Benjamin Addresses His People | Mosiah 1–5
March 20: Abinadi Testifies of Jesus Christ | Mosiah 11–18
March 27: Alma the Younger Is Converted unto the Lord | Mosiah 27; Alma 36
April 3 and 10: No videos because of general conference and Easter
April 17: Alma Preaches the Word of God | Alma 4–7
April 24: Alma and Amulek Are Delivered by the Power of God | Alma 8–15
May 1: Ammon Serves and Teaches King Lamoni | Alma 17–19
May 8: Alma and Amulek Teach about Faith in Jesus Christ | Alma 31–34
May 15: Alma Counsels His Sons | Alma 36–42
Whether you make a weekly Friday family movie night date to watch them or wait until the matching story appears in your Come, Follow Me study, the new videos will be added to the Gospel Library app in the videos collections in the related content bar as well as on ChurchofJesusChrist.org and the Book of Mormon Videos YouTube channel. Don't forget to subscribe to the channel to get weekly reminders!
Watch the Season 3 trailer below or check out "7 Fascinating Facts About the New Book of Mormon Videos" and "A Peek Inside the Making of the Book of Mormon Videos" for more great insights!
Mosiah–Alma | Official Trailer
Lead image from Newsroom
---
Looking for another way to enjoy the first two seasons? Both Season 1 and Season 2 of the Book of Mormon Videos are also on DVD, available at Deseret Book stores and at deseretbook.com.