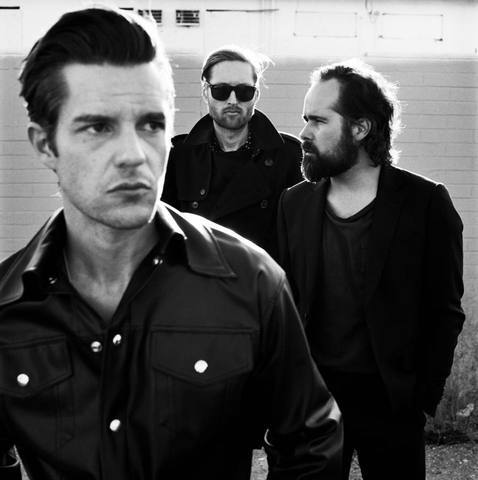 After the shooting in Las Vegas, many Mormon musicians took to social media, expressing their love and prayers for those living in a city they consider home. Among them was LDS frontman for The Killers, Brandon Flowers.
While flying over Las Vegas on Sunday just before the shooting, Flowers recalls his thoughts looking down at the city where he grew up as he reflects on the events that unfolded that night, calling those who lost their lives and those who are still hurting his "long lost brother and sisters."
I'm a Vegas boy. I always have been and—even though I just moved my wife and kids to Utah—I always will be. This past Sunday on a flight home from Australia, I flew over my hometown. Forehead to the window I looked down on Las Vegas and felt a prick of nostalgia. I thought about my mother buried below, I thought about my friends in Henderson, and I even traced Flamingo road down to where it meets the 95 and pin pointed my high school, Chaparral. I could see the city as a whole, but I couldn't look close enough to see what was about to unfold.
It's hard to believe it's real. My prayers go out to those whose lives were taken and to everyone else affected by this nightmare. I'm devastated for my community and for all of the people who gather together to see live music. Some of the happiest moments of my life have happened at concerts. They are a rite of passage, a holy communion, or just the kind of escape from the stress and the grind of daily life that so many people need. My heart swells when I hear the stories of people putting their lives on the line to help each other—defying the stereotypes of what people say Las Vegas is all about.
We're all long lost brothers and sisters. I miss my town, I miss my mom, I miss these victims I didn't even know, but I look forward to getting together with you real soon to keep their memory alive. —Brandon
Another LDS musician who calls Las Vegas home, Kaskade—one of the highest paid DJs in the world—also added a message of hope and love on social media, saying
This violence and incomprehensible loss of life has changed me today. But even so, I will continue in my life to try to lift the focus to a higher place. I will not succumb to anxiety and anger, I will try harder than before to elevate. I will understand that I am more than an individual who is devastated by an attack on a city that I love, and against people who love the same thing I love: music. I will make music and I will lead through it. I will be more than an individual who is saddened and angry. Today, I am inspired to become a better person in a world that is calling for exactly that.
Lead image from Facebook