Bob Woodward literally wrote the book on Watergate. Five books, in fact, including All the President's Men with Carl Bernstein, his partner in the landmark reporting on the presidential scandal that led to the resignation of Richard Nixon.
So what now, after 45 years and all that reporting, does Woodward hope to learn about Watergate from Elder D. Todd Christofferson, who once called it "a scandal's scandal?"
And, what do the lessons of Watergate teach us about the need for honesty and integrity today and the threat to the nation if either are compromised?
On Monday, the Deseret News will host a discussion between the legendary investigative journalist and the member of the Quorum of the Twelve Apostles of The Church of Jesus Christ of Latter-day Saints at the Newseum in Washington, D.C.
The roots of the reason Woodward, 75, and Elder Christofferson, 73, will meet (for the first time) date back to February 1971, when Nixon ordered his deputy assistant to install a voice-activated taping system in the Oval Office of the White House. Alexander Butterfield and Secret Service agents installed five microphones in Nixon's desk, two in lamps over the office's mantelpiece and others in Nixon's phones.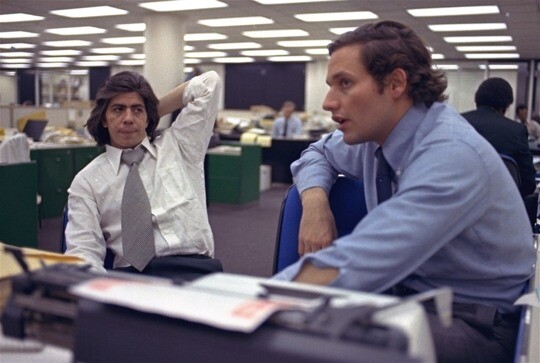 Reporters Bob Woodward, right, and Carl Bernstein, whose reporting of the Watergate case won them a Pulitzer Prize, sit in the newsroom of The Washington Post on May 7, 1973. Associated Press
The existence of the taping system was a closely held secret known only to Nixon, his chief of staff, the chief of staff's assistant and those who installed it. The system remained under wraps for more than a year after five burglars broke into the Democratic National Committee office in the Watergate complex in Washington, D.C., in June 1972.
Lead image District Judge John J. Sirica, left, talking with his law clerk Todd Christofferson on Aug. 3, 1974, in Washington. Deseret News