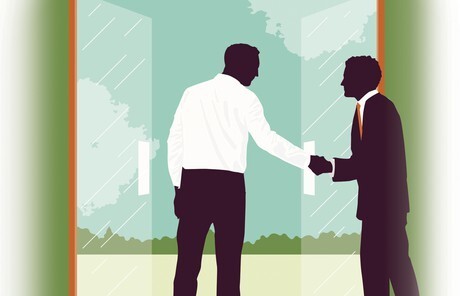 What a powerful testament of how even small acts of kindness can bolster those who most need to feel the love of the Lord in their lives: "On one particularly difficult Sunday, I was feeling invisible and unimportant. I felt that I didn't belong in a ward with so many "normal" families. So as soon as I led my children to their Primary classes, I found myself walking toward the exit. I didn't know where I would go; I just wanted to disappear. But before I could slip away, a kind brother in my ward put his arm around me. . . ."
Several years ago I was faced with the most trying and difficult event of my life, divorce. Having been married in the temple, I had believed that my marriage would be eternal. But life doesn't always go as planned.
Divorce can be devastating, and unfortunately, as the adversary continues to wage war on marriage and families, divorce is likely to remain a challenge we face, even within the Church. The incidence of divorce among those who have been married in the temple should merit our collective concern. It should also prompt us to consider the needs and concerns of our brothers and sisters in the Church who have been divorced as we continue to minister to them.
Many covenant-keeping men and women in our midst forge ahead despite hearts that have been broken and dreams that have been shattered. Many yearn to be useful and needed. All of them need the Savior's atoning power to "bind up the brokenhearted, … to give unto them beauty for ashes, the oil of joy for mourning, the garment of praise for the spirit of heaviness" (Isaiah 61:1, 3).
But the road is daunting even for the most committed of Saints. As one researcher found, "Divorced Latter-day Saints have lower religious participation than married members. They attend Church less often, and they pray, pay tithing, and hold Church callings less frequently than married members. These may be symptomatic of both the causes and the consequences of divorce."
Lead image from lds.org