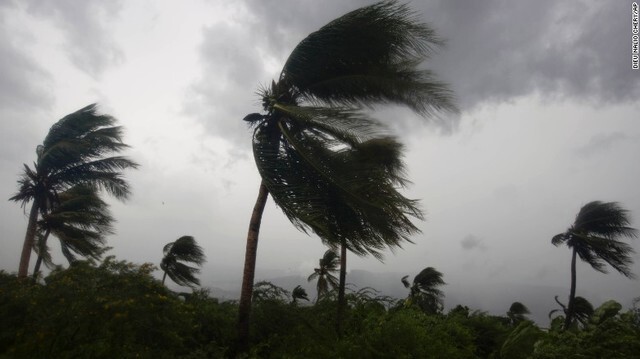 With wind speeds of more than 100 mph and reaching the level of a Category 5 at times, Hurricane Matthew has caused significant damage and casualties in the Caribbean and could be the strongest storm to hit the U.S. in a decade, according to CNN.com. The storm is predicted to last through the weekend and hundreds of thousands along the Florida, South Carolina, and Georgia coasts have been ordered to evacuate, according to CNN.com.
In response to the severity of the hurricane, the Church issued the following statement, posted on its website Thursday:
"Hurricane Matthew, a potentially catastrophic storm, has affected many parts of the Caribbean, including Jamaica, Cuba, Haiti, Dominican Republic and the Bahamas. Significant loss of life and severe damage to property has occurred, especially in Haiti. It is soon expected to impact the southeast United States over the next several days.
"Our thoughts and prayers are with all those impacted by Hurricane Matthew.
"We encourage residents in the affected area to listen to calls for appropriate evacuation, preparation and response, before, during and after the weather emergency.
"Prior to the storm, the presidents of each mission in the path of the hurricane have taken appropriate steps to ensure the life and safety of missionaries. This has included moving to safer locations, gathering emergency supplies and reviewing mission emergency procedures. Mission presidents have responded as appropriate and where possible are keeping families informed by email and through social media with messages of reassurance that necessary precautions have been taken.
"Local Church congregational leaders take similar steps to prepare those in their area. The Church continues to monitor the situation and is prepared to respond as needed."
Lead image from Dieu Nalio Chery/AP via CNN.com