General conference weekend is filled with inspiring stories, profound insights, and spiritual promptings. To help you remember the spirit you felt, here is one quote from each October 2022 general conference talk.
Want to see quotes and highlights from general conference in real-time? Follow LDS Living on Twitter. You can also find LDS Living on Instagram for more daily, inspiring content and stories.
President Russell M. Nelson
---
Saturday Afternoon Session
President M. Russell Ballard
Elder James W. McConkie III
Elder D. Todd Christofferson
---
---
President Russell M. Nelson
President Henry B. Erying
Elder Jonathan S. Schmitt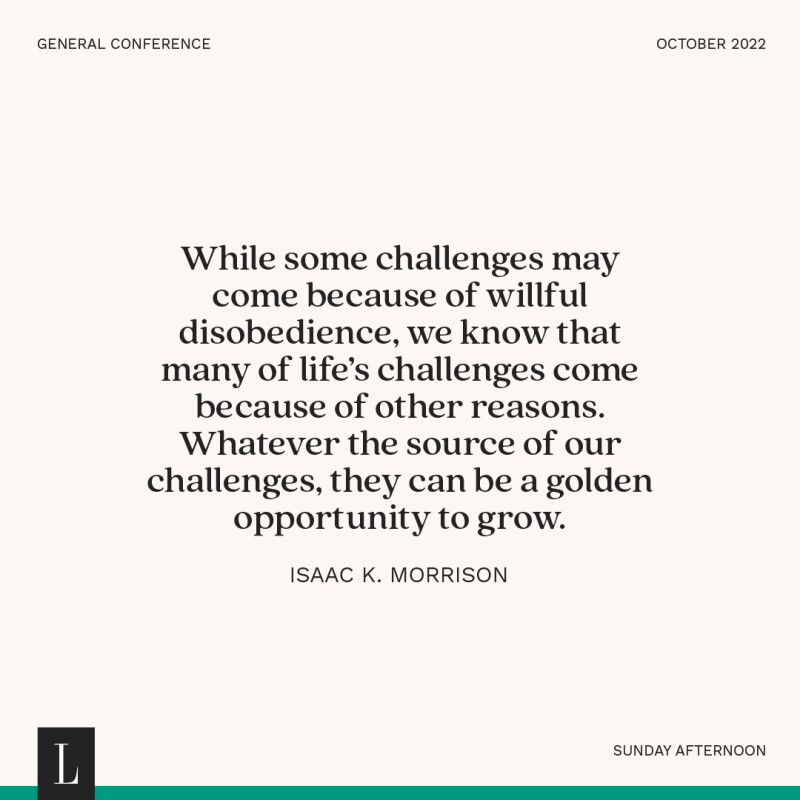 President Russell M. Nelson
---
The General Conference Addresses Journal Edition has all the text of the October 2022 general conference addresses in one spiral-bound paperback. Extra-wide, lined margins give you space to record your impressions and to document the insights you receive. Create an enduring record to make the inspired teachings of general conference an ongoing part of your gospel learning.