As a new year of Church curriculum begins, take a look at these awesome resources meant to help you get even more out of each lesson this year. Many of these resources will be helpful to you in preparing lessons, teaching your children, and finding new insights for yourself.
Sunday School: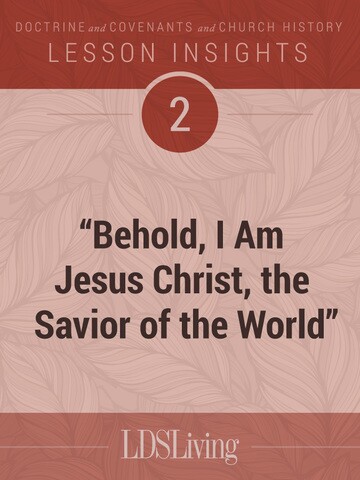 You've probably seen the lesson helps published by LDS Living for each Sunday School lesson, but now you can find our bite-sized insights in the Deseret Bookshelf app. These short and simple lesson helps are free and highlight three thoughts from the lesson that you read and share in Sunday School.
► You'll also like: 15 Doctrine and Covenants Study Aids
Priesthood/Relief Society:
Teachings of Gordon B. Hinckley brings together in one volume a broad collection of the exhortations and insights of a great leader. Arranged alphabetically by topic for easy reference, the entries come from a variety of published and unpublished sources. Every page of this collection is infused with President Hinckley's energy, his optimism, and his characteristic straightforward style.
This year as we study the teachings of Gordon B. Hinckley, be sure to follow along with our guides for each lesson.
Youth:
Take a look at these four resources to help teens find answers to tough gospel questions, based on the 2017 Mutual theme.
You can also find videos, music, posters, and other 2017 Mutual theme resources at youth.lds.org.
Primary:
Tiny Talks: Based on the Primary theme for 2017, "Choose the Right," this book includes activities, songs, scriptures, anecdotes, and visual aids for every lesson of the year. This is the perfect resource for parents, leaders, and teachers alike!
► You'll also like: 3 Easy Ways to Help Your Children Remember the 2017 Primary Theme at Home