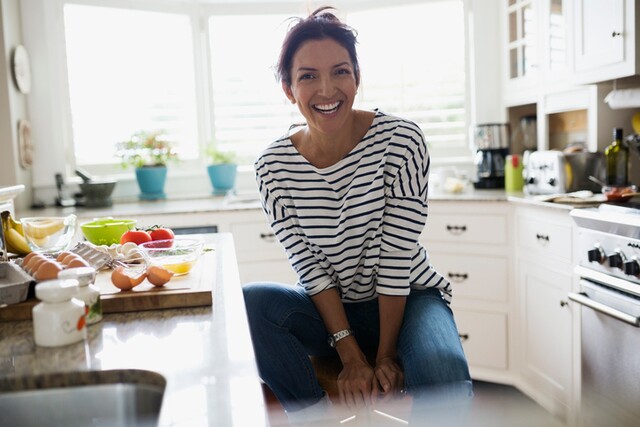 So you've set some goals to be better and, like every other year, at least a few will be dragged through the winter months before becoming fertilizer to the spring flowers of forgetfulness. And yet, goals are one of the things in life that we need to stay spiritually alive, whether we accomplish all of them or just a few.
A very wise man—the director of the BYU MBA program, Professor Grant McQueen—gave a final lecture to the graduating class of 2015. He said something that changed the way I look at others and myself.
"When we feel that we are not enough, we must remember one thing: it's true.
"And that's okay. In fact, that's perfect."
By not being enough, and by realizing that we aren't, we have the ability to move beyond where we are to where we can be. If we are always doing what we did yesterday, we will never have a chance to accomplish what we could have tomorrow.
As John A. Shedd said, "a ship in harbor is safe, but that is not what ships are built for."
God feels the same way.
We weren't sent here to simply repeat our rudimentary, metaphorical multiplication tables of what we know, but to divide our effort between practicing the basics and striving to master the advanced calculations of what we have yet to find out.
Basically, if you are doing your part and still think that you are far away from where you should be, or if you feel you have too many goals to ever achieve them all, know that where you are is just fine for the Lord.
When God needed an ark, He didn't go to a ship builder. He went to the man of faith who was willing to listen and learn.
When God needed a new land settled across a great ocean, He didn't go to a great explorer. He went to Nephi and the brother of Jared, who were willing to work hard and ask for the Lord's help.
When God needed His church restored, He certainly didn't go to a famous pastor. He went to the boy who humbly prayed in the woods behind His home.
When God needs the world to be a better place, He's looking to you and me.
Neal A Maxwell has told us, "God does not begin by asking us about our ability, but only about our availability, and if we then prove our dependability, he will increase our capability" ("It's Service, Not Status, That Counts," Ensign July 1975).
Sure, you might be perceived as just a crazy bearded guy, a younger sibling, a farmer, or an ordinary citizen at first, but what does that have to do with what you will become? We might not know our potential, but God does. And as long as we recognize our weaknesses and make and act on goals to improve them, we are doing all that He has asked, and He will make those weaknesses into strengths.
So when you feel you're not perfect, know that you aren't supposed to be, and God doesn't expect you to be right now. He only expects you to continue growing by setting and achieving goals for improvement.
Strive to be enough to become perfect, eventually, with Christ.
Set your goals, strive to improve, but through it all, don't be discouraged—for if you have the determination, God has the plan.
Truly, "great things await you" (Doctrine & Covenants 45:62).
Lead image from Getty Images.
---
Read more from Zach Oates in his book, Dating Never Works. . .Until It Does, available at Deseret Book stores and deseretbook.com.