One of the most beautiful things about the Church is how it brings people together from different backgrounds, and the pasts of the Brethren leading the Church today are no different. Find out what unique jobs some general authorities have held before they were called to serve.
Giff Nielsen, number 14, playing for the Houston Oilers. Photo from blog.chron.com
Elder S. Gifford Nielsen of the First Quorum of the Seventy was a third-round pick in the NFL draft in 1978. He was selected by the Houston Oilers.
During the first three years of his NFL career, Nielsen's team was relatively successful. However, after he experienced two shoulder injuries, the fans blamed him for their team's failure, and he retired after a short six-year career in the NFL.
After retiring from the game, Nielsen went on to work as a sports director for KHOU-TV in Houston until 2009. He was called to the First Quorum of the Seventy on April 6th, 2013.
Cardiothoracic (Heart) Surgeon
Dr. Nelson examines a model of the human heart. Photo from lds.org.
President Russell M. Nelson, who has three doctorates, first became a full-fledged M.D. at the age of 22. In his illustrious medical career, he is most well known for working on the team that developed the first heart and lung machine, enabling surgeons to perform more complex procedures during open heart surgery.
As his profile on the Church's website says, "Over the years, he literally touched the hearts of thousands of patients, including top Church and civic leaders. In 1972, he performed heart surgery on Elder Spencer W. Kimball. Following the surgery he received a personal witness that his patient would someday become President of the Church."
Four-Star General in the U.S. Air Force
Elder Bruce A. Carlson retired as a general from the United States Air Force on November 21, 2008. As part of his retirement, he also relinquished command of Air Force Material Command at Wright-Patterson Air Force Base in Ohio. He served in the US Air Force for 37 years.
Five months after his retirement, on April 4, 2009, he was sustained a member of the Second Quorum of the Seventy.
Exercise Equipment Manufacturer
Photo from ChurchofJesusChrist.org.
Elder Gary E. Stevenson received a business administration degree from Utah State University and then worked as President and Chief Operating Officer of ICON Health and Fitness, an exercise equipment manufacturing company which he co-founded.
Justice of the Utah Supreme Court
President Dallin H. Oaks served his community as a justice of the Utah Supreme Court before he served the Church as a general authority. He spent four years in that former role, starting in 1980, before resigning his position in 1984 to accept a calling to the apostleship.
Oaks also served five years as chairman of the board of directors of PBS and eight years as a chairman of the board of directors of the Polynesian Cultural Center.
Law Clerk to a U.S. District Court Judge
Elder D. Todd Christofferson earned a law degree from Duke before serving as a law clerk to John J. Sirica, Chief Judge for the United States District Court for the District of Columbia. During Christofferson's time under Sirica (1972-1974), the judge presided over the Watergate hearings.
Later Christofferson would practice law in Washington D.C., and after serving as general counsel for Commerce Union Bank of Tennessee, he became general counsel of Nations Bank Corporation (now Bank of America).
Senior Vice President of Flight Operations and Lufthansa Chief Pilot
Most members know Elder Dieter F. Uchtdorf was a distinguished pilot, but beyond that, he also served in many training and leadership capacities, including as a training check captain, section chief pilot, head of Lufthansa pilot school in Arizona, head of all cockpit crews, and senior vice president of operations and Lufthansa chief pilot. Uchtdorf also was chairman of the Flight Operations Committee of the International Air Transport Association prior to his call as an apostle.
Health and Sports Sciences Professor
Photo from Newsroom New Zealand.
Elder Kazuhiko Yamashita, called as General Authority Seventy in 2011, studied and taught at several universities. He got a BA in Education from Saitama University, a Masters degree in Sports Science from Tsukuba University, and studied the philosophy of physical education and sports at BYU. Before becoming a general authority, he most recently taught at Fukuoka University.
London Director of International Trade and Investment for the U.K. Department of Trade and Industry
Before his call, Elder David S. Baxter of the First Quorum of the Seventy served in London as the director of international trade and investment for the UK Department of Trade and Industry. He was previously the director of operations and strategic relations for British Telecom and the UK Government's Information Society Director, as well as chairman of the board of London's Small Business Administration.
While at the Department of Trade and Industry, he chaired a policy action team on behalf of the Prime Minister's Social Exclusion Unit.
Commercial Printer General Manager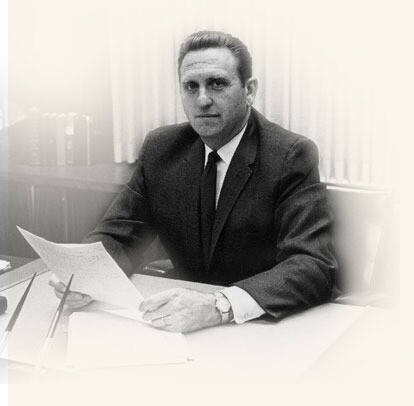 President Thomas S. Monson, after he served in the Navy during World War II, worked in publishing and printing. In 1948, he joined the Deseret News as an executive in the advertising division. He later became a sales manager and then general manager for the Deseret News Press, which at that time was one of the West's largest commercial printing firms. He held this position until his call to the Quorum of the Twelve in 1963.
Red Cross Emergency Unit Member
Elder Jose L. Alonso holds degrees as a homeopathic physician and surgeon, as well as in pediatric development. Throughout his career, he has worked with the San Francisco Medical Clinic and also the Red Cross Emergency Unit, a first-responder group that treats patients outside of hospital settings.
As a physician, Alonso learned that there are limits to a physician's care. "It is God," he said, "that knows how to cure."
Assistant Secretary for Indian Affairs, U.S. Department of the Interior
In 1990, Elder Larry J. Echo Hawk was elected as the attorney general for the state of Idaho. He was the first American Indian in the history of the United States elected as a state attorney general.
Later he would become the assistant secretary for Indian Affairs at the US Department of the Interior, a post he would eventually resign upon his call to the First Quorum of the Seventy in 2012.


Special Assistant to Under Secretary of State at the U.S. State Department
Elder Gerrit W. Gong served both as Special Assistant to the US Ambassador in Beijing China and also as Special Assistant to the Under Secretary of State at the US State Department. He has also served as China Chair and Asia Director at the Center for Strategic and International Studies in Washington, D.C., as personal adviser to the chief justice of the US Supreme Court during his official China visit, and as executive officer for the China visit of President George H. W. Bush.