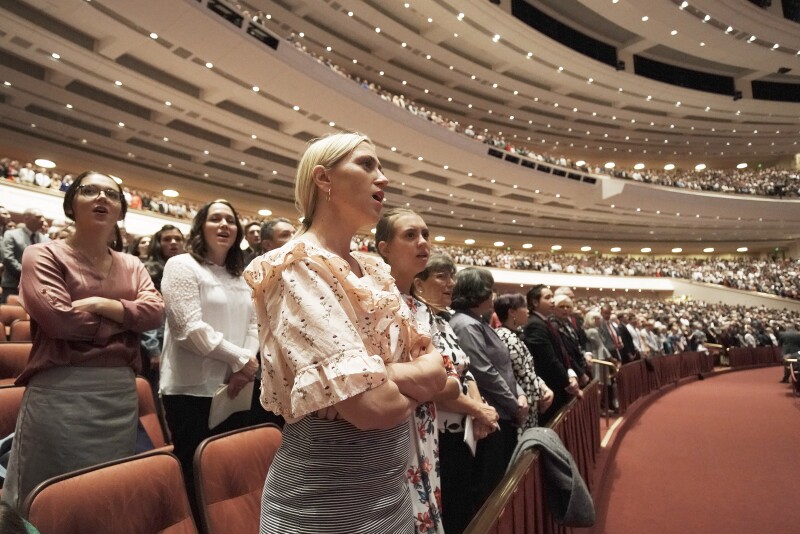 In a letter released on Friday, February 11, 2022, the First Presidency announced the return of a women's session for the April 2022 general conference.
The letter reads, "We invite all women and young women (including those who turn 12 in 2022) to participate in a 'Women's Session of General Conference,' which will be held the evening of Saturday, April 2. General sessions for all individuals, families, and friends will be held on Saturday and Sunday, April 2 and 3."
The letter also states that a limited number of in-person tickets will be distributed to stakes and districts in the United States and Canada, making this the first general conference to have a public audience since October 2019.
You can read the full letter from the First Presidency here (make sure you are logged in to your ChurchofJesusChrist.org account to view).